A Trusted Provider of Interior House Painting Services for Homeowners in Seattle, WA & All Surrounding Areas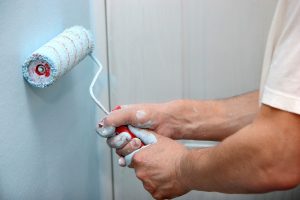 Few projects will refresh and liven up the interior of your home the way interior house painting can. Indeed, in just a couple of days, paint can transform interior spaces from drab and outdated to clean and stylish. At AV Painting, interior house painting for homeowners in the Seattle, WA area is our specialty, and no company does it better than we do.
Interior Painters Committed to Providing Custom Solutions
Are you looking to prepare your home for sale or put your personal stamp on a home you've recently purchased? Perhaps you've lived in your home for years and you simply feel it's time for an update. As your interior painting contractor, AV Painting will provide a tailored experience to ensure you get exactly what you're looking for. Regardless of which areas of your home you're looking to refresh with paint, we have you covered. Just a few of the painting projects we typically take on include:
Walls and ceilings
Trim, molding, and baseboards
Interior doors
During your initial consultation, an expert from AV Painting will take the time to inspect your home and develop solutions for the specific problems you are facing. Additionally, we will thoroughly review your color and paint options, helping you capture the perfect style for your home.
A Seamless Interior House Painting Process
AV Painting is committed to providing quality beyond what other interior painting contractors in the area can offer. Before painting, we will take comprehensive steps to prepare surfaces for painting, perform any necessary repairs, and remove old paint. Then, our hand-picked team of highly experienced interior house painters will expertly apply top-quality primer and paint. By fitting the size of our painting crew to the size of your project, we'll be able to complete the process efficiently without sacrificing quality.
Throughout the painting process, we will keep your home clean and free of dust. And, upon completion of the project, we'll do a final walkthrough to ensure you are 100% satisfied. We'll even leave you with an eight-year written warranty for your peace of mind.
Schedule Your Free Consultation
Learn more about what makes AV Painting the go-to interior house painting contractor serving homeowners in Seattle, WA and beyond. Contact us today.