Interior Painters Ready to Revitalize Your Seattle, WA, Home With Color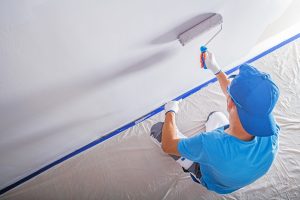 Have you ever looked at a room in your home and wished it were a different color? But, if that room changed color, you'd want the adjacent room changed to match, right? Pretty soon, you realize that what you really want is to refresh your home's entire interior look. Don't take it all on yourself. Let AV Painting, Seattle, Washington's local interior painters revitalize your interior with fun, modern colors. We'll work with you to create a look that you'll love and get the job done in just a few days.
Three Steps to a New Look
AV Painting is a team of painting specialists. It's what we do. Our professional interior painters work with you closely so your finished project reflects your unique sense of style and your home's décor. We follow a simple three-step process to make this happen, including:
Schedule a Free Estimate – We'll come to your home to examine your space and speak with you about what you want. We can help you select colors and paint styles that will work with your home and discuss any problem spots you may have. Then we'll provide a detailed estimate for your project.
Get to Work – Our hand-picked team of interior painters will arrive and complete the job. We always assign a proper number of painters so the job can be done quickly. Our team will take every precaution to keep your home clean during the process.
Final Walkthrough – We'll never paint and then pack up and leave without doing a final walkthrough with you. We want to ensure that you are thrilled with the finished look in your home. Then, we'll leave you with an eight-year written warranty for your peace of mind.
Contact Us
Contact us today to enhance your home's interior with a new splash of color. AV Painting is proud to be the professional interior painters of choice for homeowners in the Seattle, WA, metro area.