The Trusted Source for Painting Services in the Seattle, WA, Area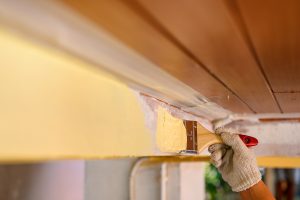 When it comes to house painting companies in the Seattle, Washington, area, there are plenty of options to choose from, but few that will provide the quality and value you need. The last thing you want to do is invest in a paint job, only to find that it needs to be redone a few years later. To ensure your investment in painting services is secure, turn to the local professionals at AV Painting. Many painting companies come and go, but we've maintained an exceptional reputation since our founding in 2007 and will continue providing our customers with value-driven service long into the future.
Serving the Seattle Metro Area
As a local company based in Seattle, AV Painting has the expertise needed to provide painting services that last in our unique climate. We proudly serve homeowners in:
How Can We Help You?
AV Painting is a one-stop shop for painting services offering:
Interior House Painting
AV Painting can transform your interior décor with interior painting services tailored to your unique needs. From walls and ceilings to trim and door frames, there's no project we can't handle. We even offer kitchen cabinet painting solutions—a cost-effective yet beautiful alternative to more expensive remodels.
Exterior House Painting
AV Painting has more than 15 years of experience painting home exteriors in the Seattle area, and has worked on homes of all sizes, styles, and ages. Unlike many painting companies, we offer carpentry services to repair wood rot and other issues, sparing you the hassle of hiring multiple contractors. What's more, we have specialized protocols to safely paint older homes that may contain lead-based paint.
Learn More
Schedule a free consultation with AV Painting at your home today. You'll soon see what makes us the premier painting company serving the Seattle, WA, area.