Professional Interior Painters Serving Homeowners in Bothell, WA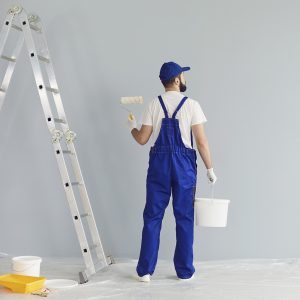 Are you ready to freshen up the look of your Bothell, Washington, home? Nothing transforms your home as quickly and affordably as changing up its paint colors. You can see your home switch from dull and outdated to fun and vibrant in just a few days. But, doing all of that painting yourself can be time-consuming and even frustrating. Instead, trust the local, professional interior painters at AV Painting. We can help you love every room in your home again by breathing new life into your color schemes.
Interior Painters Focused On You
Whether you are ready to update the look of your family home or are getting it ready for sale, we can help you out. AV Painting will work with you to understand exactly what you like and want from your interior painting job. Regardless of which areas of your home you're looking to refresh with paint, we have you covered. As professional interior painters, we can handle jobs that include:
Walls and ceilings
Trim, molding, and baseboards
Kitchen cabinets
Interior doors
By fitting the size of our painting crew to the size of your project, we'll be able to complete the process efficiently without sacrificing quality. Throughout the painting process, we will keep your home clean and free of dust. And when we're done, we'll do a final walkthrough to ensure you are 100% satisfied and leave you with an eight-year written warranty for your peace of mind.
Contact Us
Contact AV Painting today to learn more about why we're the interior painters of choice for homeowners in Bothell, WA, and surrounding areas.