The Local, Trusted Painting Company Serving Edmonds, WA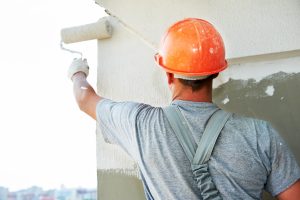 If you're looking to revitalize the look and feel of your home or business, one of the best ways is to paint. It's fast, affordable, and can breathe new life into any room or building. At AV Painting, we take a thorough and consultative approach to our painting services. As a locally owned and operated company, we believe home improvement is personal and strive to help our customers by identifying issues, suggesting solutions, and delivering a clean, customized paint job. That's why we're the painting company that residents of Edmonds, Washington, trust with their home painting projects.
The AV Painting Difference
When it comes to painting companies, you have a lot of options, but we truly believe that we separate ourselves from "chuck-in-a-truck" companies in several ways. For example:
We can handle any kind of painting project, including interior and exterior home painting, kitchen cabinet painting, and even commercial projects.
We are a lead-safe certified company that carefully follows proper protocols for homes built before 1978.
Our hand-picked team of experienced home painters knows preparation is key, which is why we fix any damage, remove old paint, and carefully prepare interior and exterior walls and cabinets prior to painting.
We offer an industry-leading, eight-year written warranty on our work to ensure ultimate peace of mind for our customers.
Our professionals offer free color consultations and eagerly work with customers to discover the best solutions for their homes.
Schedule Your Free Consultation and Estimate
Whether you're about to list your Edmonds-area home for sale, want to add a personal touch to a home you recently purchased, or are looking to breathe new life into your space, AV Painting is the painting company you can trust to get the job done right. Contact us today to schedule your free, in-home estimate.