The Exterior Painters of Choice for Homeowners in Edmonds, WA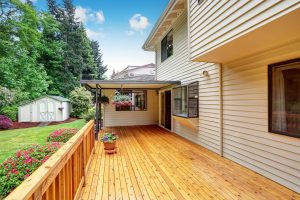 When you drive up to your home do you feel it has lost its luster? If it's looking a bit old and faded, it could simply be time for a new paint job. You could try to do it yourself, but that means buying a bunch of equipment and spending the next few weeks, if not months, climbing up and down a ladder to get the job done. Save yourself the trouble and hire AV Painting to do it for you. We can get the job done with amazing results in a fraction of the time it would take a lone homeowner. In Edmonds, Washington, we're the exterior painters of choice because we go the extra mile to make every job perfect!
Why Work With AV Painting?
AV Painting has more than 15 years of experience as an exterior house painting contractor in the local area. Over this time, we have seen it all, taking on even the most complex projects with the utmost skill and precision. Whether your home's  siding is made from wood, stucco, fiber cement, or virtually any other material, you can rest assured we have the expertise to complete your painting project to the highest standards. What's more, if you'd like to have additional exterior components painted as part of your project, such as your fence and deck, we can handle those as well, making us your one-stop shop.
We want you to be completely satisfied with your paint job. We even back our work with an eight-year warranty. If your paint starts to fade, peel, or chip, before that time is up, we'll come out and fix it for free.
Contact Us
Contact us today to learn why AV painting are the exterior painters of choice for homeowners in Edmonds, WA, and surrounding communities. We'll gladly set up a time for a free consultation and price quote at your home.