The Trusted Local Painters Serving Home and Business Owners in Seattle, WA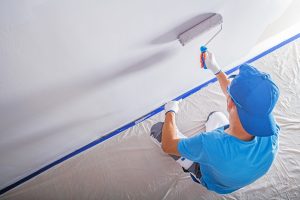 A fresh coat of paint can do wonders for your home or business, but it has to be done right. For the exterior, it's a matter of choosing the right paint and getting all the little details correct. For the inside, the color you choose can have a major impact on the perceived size and shape of a room. At AV Painting, we take a thorough and consultative approach to our house painting services. As a locally owned and operated company, we believe home improvement is personal and strive to help our customers by identifying issues, suggesting solutions, and delivering a clean, customized paint job. That's why we're the local painters that residents of the Seattle, Washington, metro area trust with their home painting projects.
The Benefits of Hiring Local Painters
There are plenty of painting companies out there, but when you need someone to come into your home or business for a project, it's a smart idea to stick with a local company. Why? Because local painters:
Understand the local climate and can choose products and techniques that will help your paint job last longer.
Are accountable. Local companies know that word of mouth can make or break their business, so they'll do their best to make every customer happy.
Will be there when you need them should any issues pop up or you decide to have more painting done.
Will have local references.
Will keep your money in the local community.
At AV Painting, we're proud to be a local painting company that can help you with interior or exterior home or commercial painting. We also specialize in kitchen cabinet painting.
Contact Us
If you're considering a home painting project, contact AV Painting today. We're the local house painters serving Seattle, WA, and surrounding areas.