Experienced Home Exterior Painters Serving Residents of Kirkland, WA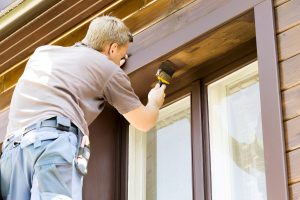 When the paint on your home starts to fade, chip, or peel, it can look pretty bad pretty quickly. That's not the first impression you want passers-by or guests to have of your house. Painting the outside of your home can be a big job for a homeowner. Save yourself the time and trouble and let AV Painting, the local, professional exterior painters get your Kirkland, Washington, home looking like new with a fresh paint job.
Our Painting Process
When we take on any painting job, the most important thing is the customer's satisfaction. We start with a consultation where we can learn from you just what colors you like and if there are any problem spots on your home. Then, it's time to get to work. Besides just painting your home, we go beyond what other local painting companies do. We:
Can provide carpentry services to replace rotten wood and perform other necessary repairs
Complete comprehensive preparations, including covering landscaping, pressure washing your home's exterior, removing old paint, and addressing imperfections
Always work to keep your property clean throughout the house painting process and do a final cleanup once the job is done
AV Painting uses only premium primer and paint from trusted brands, such as Sherwin-Williams, and has a team of hand-picked specialists complete every job.
You want to be confident that your new paint job is going to last and that's reasonable. To give you peace of mind that your investment in exterior house painting is secure, we provide an eight-year warranty—if your paint begins to fail before this time, we'll fix it for free.
Learn More
If your home is in need of a paint job, contact AV Painting, the local exterior painters who love bringing new life to homes in Kirkland, WA, and surrounding communities. AV Painting – the Experienced, Local painting company.