The Trusted, Local Exterior Painters Serving the Seattle, WA, Metro Area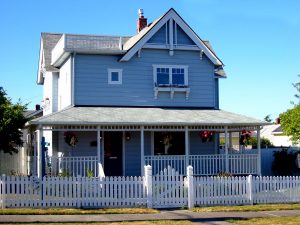 Your "to-do" list is long enough already. When you notice that your home needs a new paint job, don't add it on to your list. Call the professionals who can do it faster and better than you could do on your own. At AV Painting, we are the exterior painters that residents of Seattle, Washington, and surrounding communities in the metro area have turned to for over 15 years. When you choose us to paint your home, you'll get a professional, long-lasting paint job that will boost your home's curb appeal and provide excellent value for your investment.
Next Level Exterior Painters
At AV Painting, we are painting specialists who have completed countless projects for satisfied customers. We've seen it all in the Seattle area and have the tools and experience to provide tailored, high-performance painting solutions for homes of all styles and ages.
With AV Painting, you are getting an exterior painting company that:
Is licensed, bonded, and insured for your protection
Fits the size of our painting crews to the size of the project to ensure efficient, high-quality results
Is meticulous about keeping the job site clean and ensuring we leave nothing behind but a beautifully painted home
Provides clear, responsive communication throughout the duration of each project
Protects your investment with an eight-year written warranty
Is Lead-Safe Certified with the EPA and utilizes specialized protocols on homes built prior to 1978 that may have lead paint
Offers convenient financing options for qualified homeowners to make your house painting project as affordable as possible
Let's Get Started
Contact AV Painting today to learn more about how we can transform the outside of your home with an amazing paint job. For homeowners in the Seattle, WA, metro area, we are the exterior painters that offer next-level service and results.